Elite Ski Travel's Adventure List
Part 2 of 2 in our adventure series.
Part 1 can be found here https://eliteskitravel.com/2019/12/23/elite-ski-travels-adventure-list/
 Lofoten
The Lofoten Islands are part of Norway, and sit in the Arctic Circle. They are remote and detached, and one of the greatest locations on earth to view the Aurora Borealis. There is incredible skiing, and we offer a few adventures in the land of the Vikings.
Lofoten is a ski touring paradise but it is very different to our other options, offering a unique island environment. In Lofoten we don't offer heli-skiing options, nor do we offer fancy ski resorts or snowmobiles to go buzzing around on. Our Lofoten trips are based in a sailboat or in a fancy fishing hut. Our slope options are all located within a national park. Amazing landscapes and incredible, untouched powder make up the package. If you want to get away from it all, enjoy the silence and experience the soul of skiing then Lofoten is the choice for you. It is one of those adventures that you need to experience once in your life.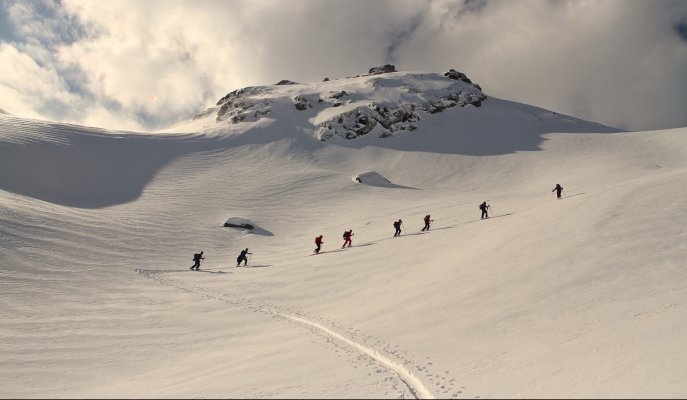 Kamchatka
The Russian land of Kamchatka is mysterious and mostly unknown to many. Elite Ski Travel has been going there for the last decade and a half, exploring, discovering and finding out the best options for your winter ski holidays.
It literally is the other side of the world, and it is an amazing place to visit. It is wild though, and there are very few people around. So you will enjoy the silence and the wilderness on one of the most unusual and remote ski experiences ever.
What is interesting about this destination is that Kamchatka is the only part of Russia located in the Pacific Ring of Fire. It boasts 300 conical volcanoes, crater lakes and natural hot springs. Kamchatka has more earthquakes and eruptions than almost anywhere on earth. Not that you should be worried, as it is a safe destination with amazing powder.
Kamchatka is regarded as one of the world's last truly unspoiled wildernesses. Sometimes called the "the land of fire and ice," it is a totally secure destination. We offer the same specialized services, catering for your every need.
In the world we live in, it is hard for the Elite Ski Travel team to choose a favourite world destination. If pressed for a choice, we agree that we would probably choose Patagonia. It is the most remote skiing we offer. It is the one adventure that is totally unique in that it is based off a luxury yacht that carries 2 helicopters. From the Patagonian fjords, the helicopters will take you and your party up the unreachable Patagonian volcanoes. Up here you will experience some of the most amazing spring powder and the most remote skiing you can think of.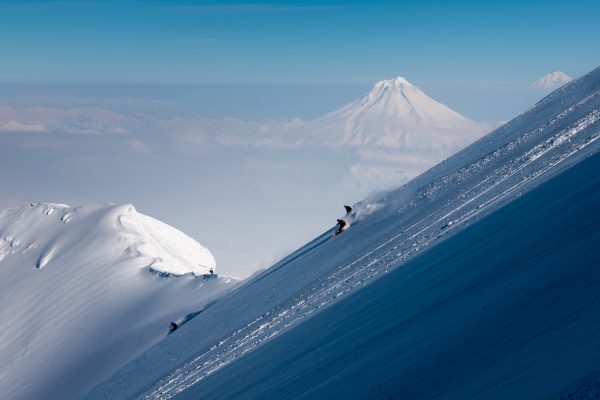 Patagonia
Patagonia is fast becoming a top destination for all skiers regardless of ability. It has the snow covered volcanoes, massive ice caps, and so much undiscovered backcountry, as well as plenty of reliable snowfall.
Head out through steep mountain gullies and you will be amazed by the infinite visions of solid lakes, white peaks and immense glaciers. Backcountry skiing promises untouched areas of immaculate snow. Deep powder, tree runs and glacial skiing will take up most of your time during your Patagonian adventure.